In the 'Working at Euphoria' section, we take you for a day with one of our colleagues. This time it is Wouter Kok's turn. Wouter is a C++ developer and Scrum Master at Euphoria Mobilitiy. He has been working there for just over 7.5 years now and tells us what it is like to work at Euphoria Mobility.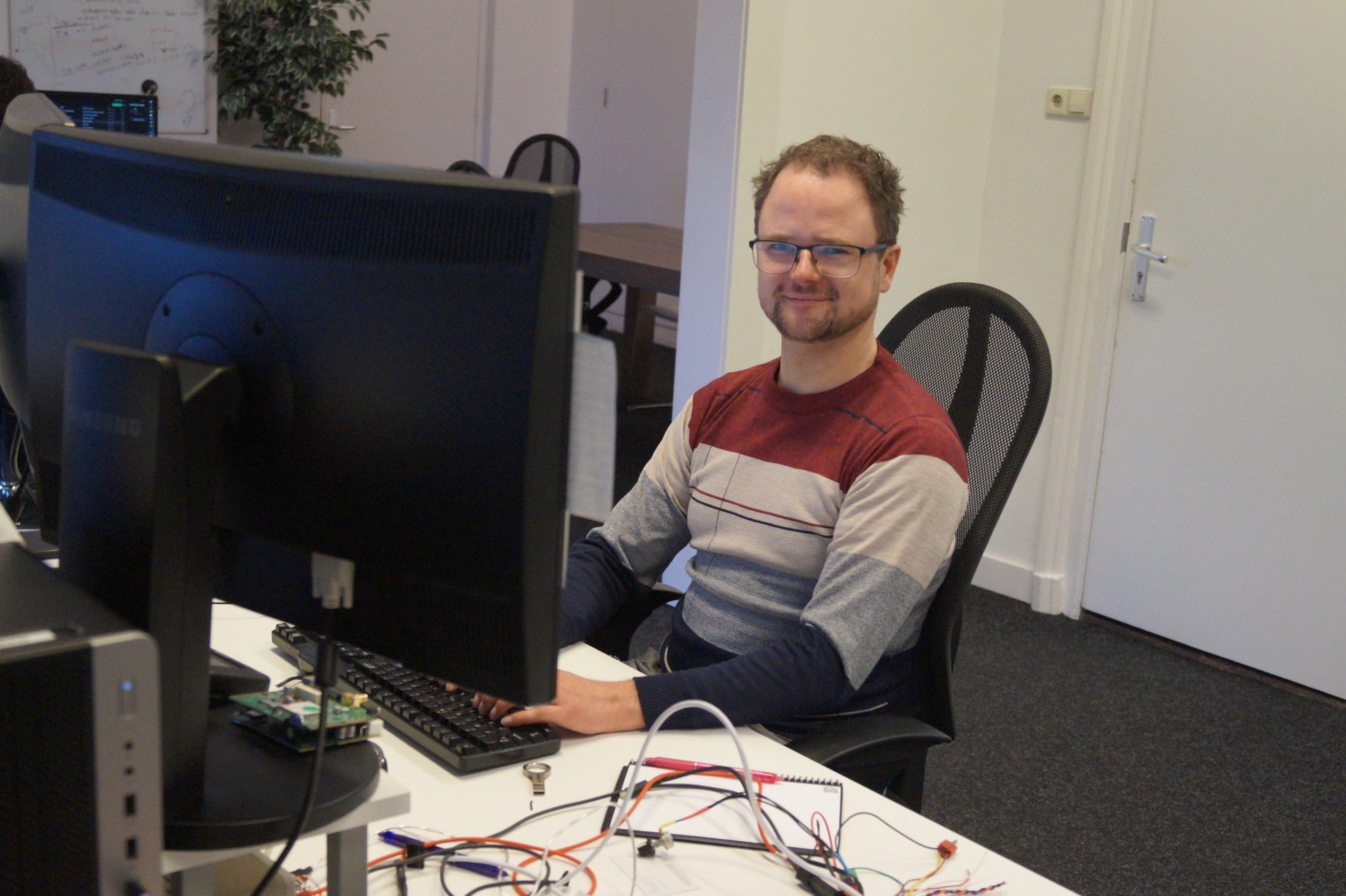 What do you do at Euphoria Mobility?
''I am a C++ developer and Scrum Master. I work on the code for our hardware solutions. I work on bugs and features and program for these. I am also a Scrum Master and deal with the various certifications. That is something I do alongside. The Scrum Master role means I deal with the group's process. ''
What does your average working day look like?
''The working day starts with coffee. We have a free walk-in so you decide exactly what time you start. However, you do have to be in by 9.30pm. That's when the stand-up starts. During such a stand-up, everyone talks about what they are working on and what problems they encountered the previous day. Attendance at the stand-up is compulsory. Are you working at home? Then you participate through Teams. After the stand-up, you look at the Scrum Board and find the tasks you need to perform. You decide what you want to work on first. Although the start of the day is always the same, the rest of the day is definitely not. The tasks vary. One day I am working on a new product and the next I am making sure a problem is solved for a customer. ''
Within Euphoria Mobility we work with Scrum, what does that entail and how do you like it?
''Scrum is a working method by which, very simply explained, you work in two-week periods. At the end of each fortnight, also known as a sprint, you and your team deliver something. The big advantage of Scrum is that you allocate capacity yourself and thus protect the programmer. The planning is always clear. In addition, the working method at Euphoria Mobility is pretty far-reaching. The rest of the company takes it into account and knows that when something is scheduled, it will be finished two weeks later. This way of working means you have less stress because it is always clear what you have to do.''
How would you describe the atmosphere at the company?
''I would describe the atmosphere as cosy and homely. There is room to have a chat now and then, but it is also clear when work has to be done. My colleagues are very interested and respectful. You really get the space to be yourself and that is enormously nice.''
What's great about working at Euphoria Mobility?
''The nice thing about working at Euphoria is that they really look at where your passion lies. When they can, they then offer you the capacity and resources for this. That gives you the strength to go on and develop yourself further. I also really like the fact that we work in teams. In my role as Scrum Master, I find it very interesting to see how we make progress with the group. That makes the work challenging!''