In the section 'Working at Euphoria' we will take you on a day with one of our colleagues. This time it's Marcel van Gulik's turn. Marcel is a developer at Euphoria. He has worked at Euphoria for almost eight years and will tell you what it is like to work here.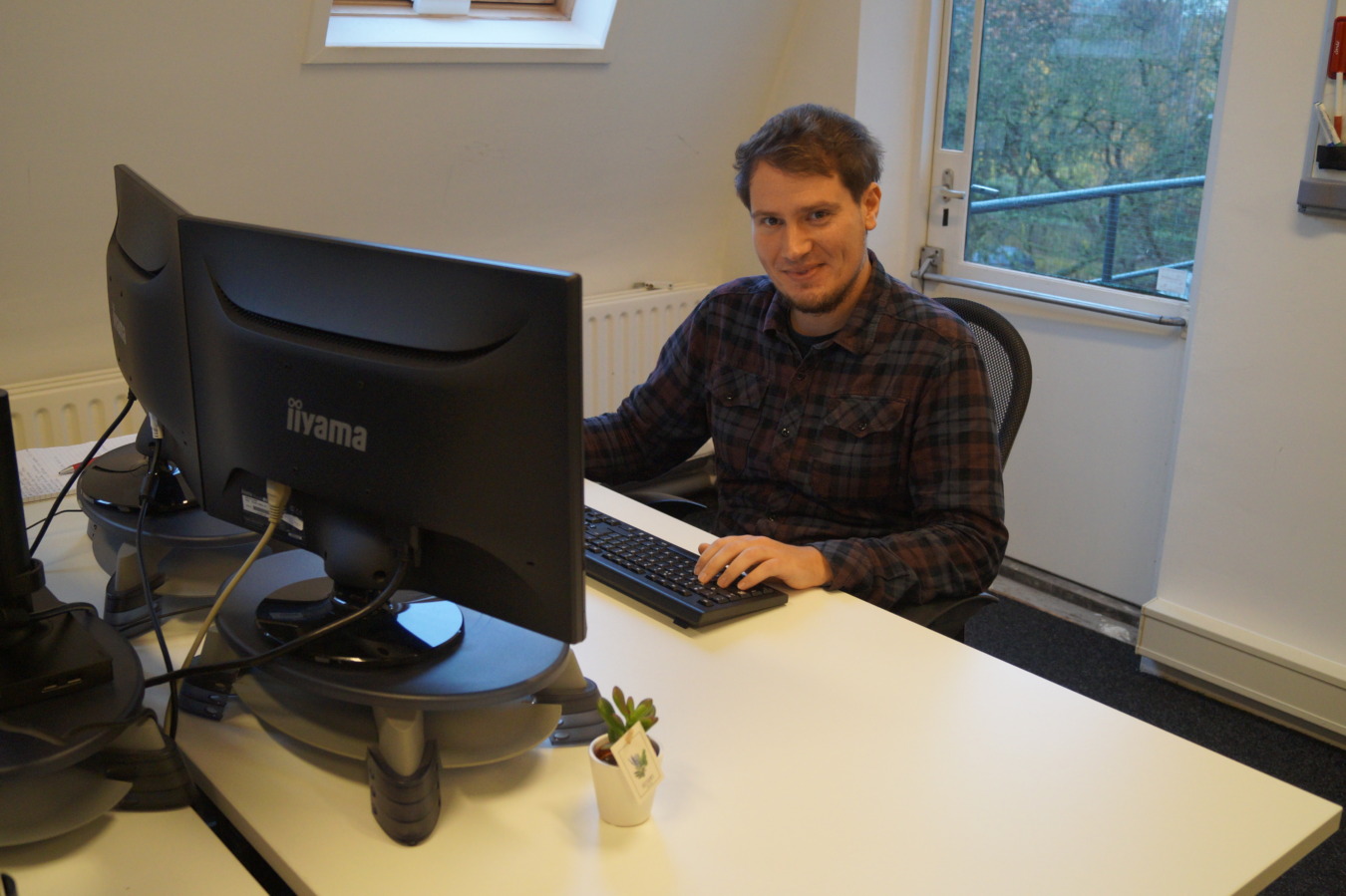 What do you do at Euphoria?
''I am a developer and program in C# and Java. My work is very diverse. One day I'm busy developing new apps and the next day I'm occupied with the maintenance of our cloud platform and various web portals. Not a single day is the same and there is plenty of room to experiment with new techniques. That also makes the work fun. Because I have more experience and I like to coach, I also actively support other developers within my team. I share my domain knowledge or techniques with which I have a lot of experience. I am often a source of information and try to pass on my knowledge to others. As a result, I am also involved with the people in my team on an individual basis and I really like that!''
What does the average working day look like?
''The workday starts with the stand-up, this is a brief meeting. In this meeting we discuss the day of yesterday, what we are going to do today and what problems there may be. Then we go to work. What I do exactly depends on the sprint (period of two weeks) we are in. One sprint you are more concerned with the maintenance of certain programs and during the other you will really pioneer and work with the ideas for new products. In addition, you'll be working on both the front and back of programs. You will have to deal with many different aspects and that makes the work fun and varied.''
At Euphoria we work with Scrum, how do you like this?
''Scrum as it is applied within Euphoria works very pleasantly. Because we work in periods of two weeks, also known as sprints, we are really on top of it. We work in short strokes and therefore we can be of service to the customer as soon as possible. It is also a very transparent way of working.''
How would you describe the atmosphere within the company?
''Super informal and casual. There is a mix of different people with different characters. That makes it interesting to work together in a team. Recently, the mobile team has been placed in a separate room. This is very nice, because that way you get to know them better. On Friday, for example, we have the habit of listening to very bad music. From ski hut music to Dutch pop songs with lyrics that don't make any sense, it's all coming along.''
Why is it so nice to work at Euphoria?
''At Euphoria, they really take the individual into account. Everyone can do their own thing and is given the space to be themselves. In addition, within my job I have a lot of freedom and space to experiment with my profession. I once came in as an intern and the combination of the people and the diversity in my job made me stay here.''